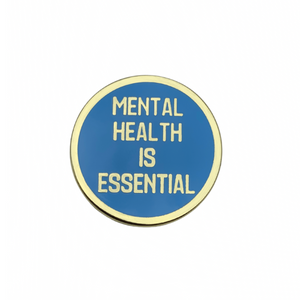 Mental Health is Essential
Now more than ever mental health has become imperative to not only health care professionals but to everyone. Mental health effects the way we take care of ourselves, family, friends and our patients. The importance of mental health is essential but mental health is not linear nor identical to anyone else's. It depends on various factors such as biological, life experiences, family history and lifestyle. This is your reminder to do what is best for you always keeping your mental health in mind.
Supporting what mental health means to you one pin at a time.
Product Details
Measures approximately 1.39 inch (round)
High quality, hard enamel pin with gold plated metal
Backstamped with BTNS logo
1 x Black Rubber Clutch Backing

Original artwork designed by Tiffany // Beyond the Nurses' Station 

 

©